WHEN YOU UNDERSTAND ONE THING, 2004
Unreadability Show, Eyedrum Gallery, Atlanta Georgia
Series of three digital prints submitted to LANGUAGE HARM - Unreadability Show at Eyedrum Gallery, Atlanta, Georgia 2004.
When You Understand One Thing combined symbolic imagery and typography to illustrate the following statement, made my Zen Roshi Shunryu Suzuki, who wrote the classic Zen text "Zen Mind, Beginner's Mind":
"When you understand one thing through and through, you understand everything."
Check out our Defective Design shop and get one of these for yourself.
Text Architecture 1


When You Understand One Thing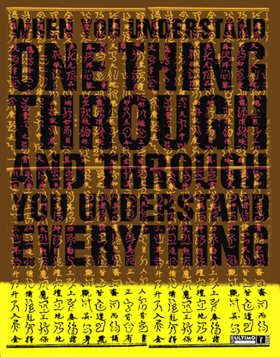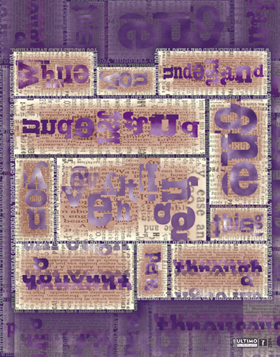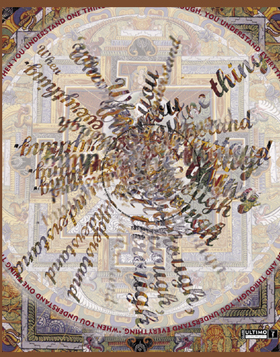 UNDERSTAND THREE
Since 1987, Clare Ultimo Inc. has been on the forefront of graphic design, corporate communication, and branding, as an award winning Graphic Design Studio located in New York City.
©2021 Clare Ultimo Inc. All rights reserved.
Site powered by Phoenix Rizin